www.bikepaths.org
by Charles DiBella
Quick news summary ...
for students, friends and onlookers.
---
Part One - Introduction
---
I'm considered a technomad, or a high-tech nomad, with skills in urban bushcraft.
A technomad is someone without a long term residence, yet with the freedom to explore, travel and work anywhere.
Urban bushcraft is the art and skill of survival in an urban enviroment, similar to survival skills in the natural wilderness.
One example of urban bushcraft might be how to have a warm meal and good sleep in any world metropolitan center in the rain or snow and without money or friends.
In addition, I'm an independent Linux systems administrator involved with several international business ventures, as well as a personal mentor and on-line teacher.
I have few possessions, only that which I carry, yet my possessions are well chosen to bring comfort, convenience, utility and productivity while retreating off-grid and into nature.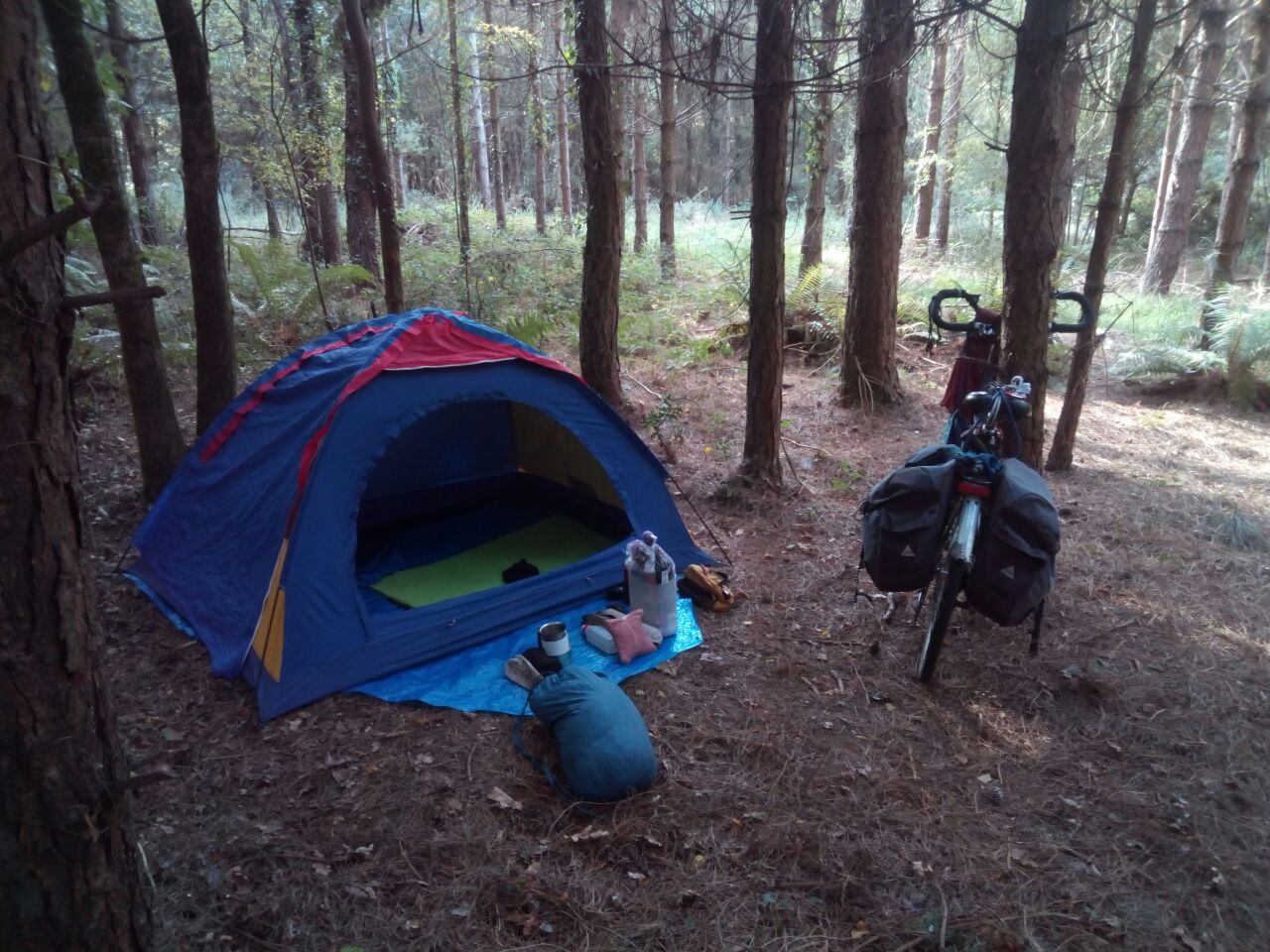 I began bicycle touring during the late 1990's on a recumbent bicycle, and relocated from the United States to Southeast Asia in 2007.
After 10+ years of mentoring children in Southeast Asia, my recumbent bicycle of 17 years was stolen from our school in Phnom Penh, Cambodia.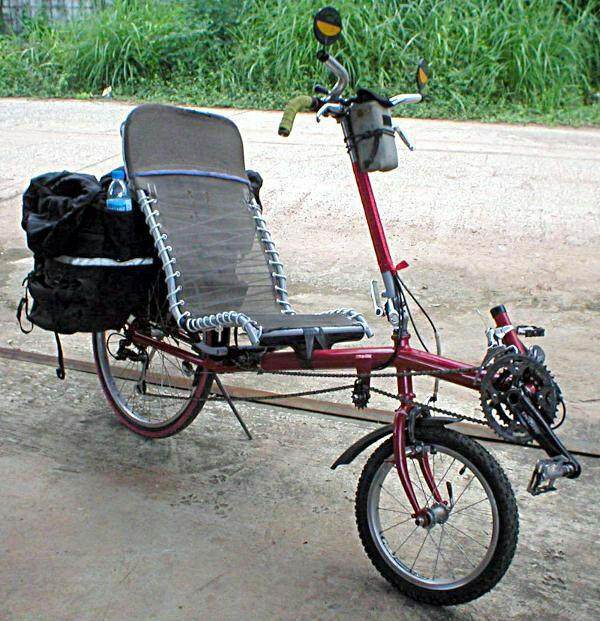 Life disrupted, I departed Phnom Penh January 2018 without a bicycle. I flew to Singapore and then onward to Athens, Greece to buy another bicycle for touring Europe and the United Kingdom.
With only a backpack, I bought a second-hand Peugeot tour bicycle in Tirana, the capital city of Albania.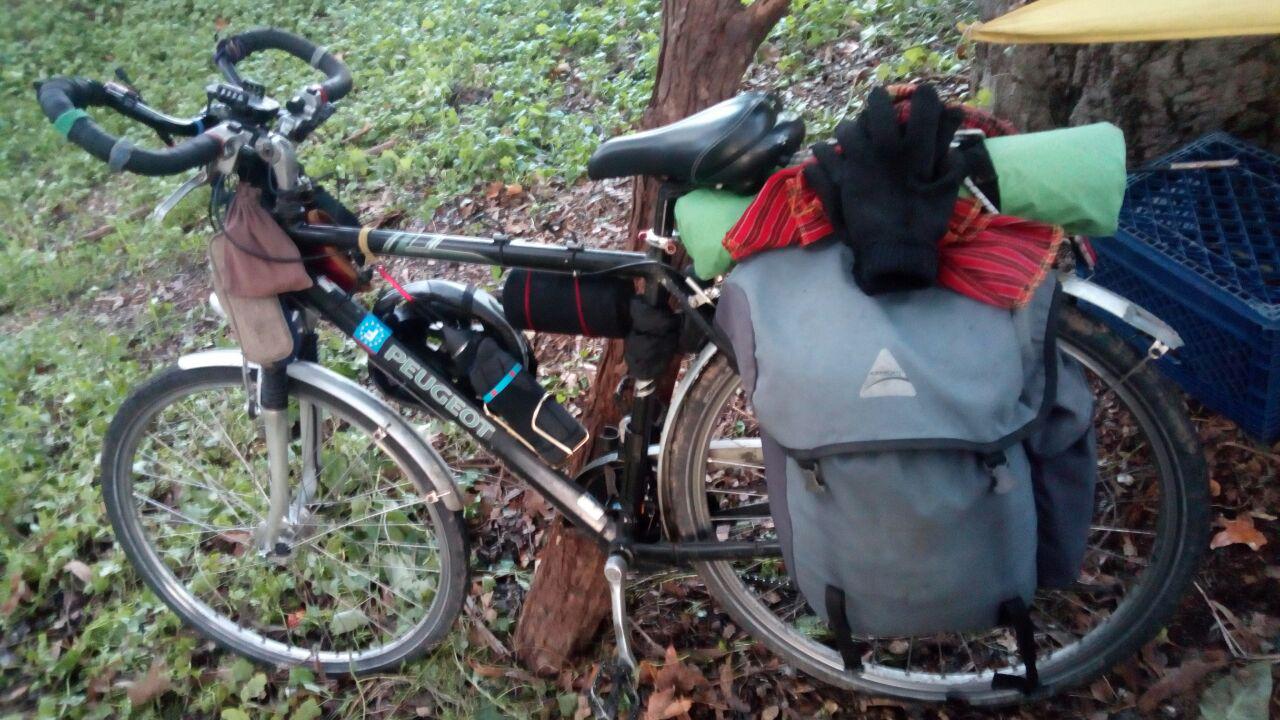 After tours in Albania for several months, I ferried over the Adriadic Sea to continue touring through Italy.
From Firenze, Italy, I used bus transit over the Alps to arrive in Prague, Czech Republic.
Enjoying Czech for an extended period, I ventured into Poland, crossed Germany, Netherlands, Belgium, France, United Kingdom, Portugal, Gibralter and Spain.
I enjoyed 12 months touring Europe on a budget of about 150 USD per month.
Each night was spent wild (stealth) camping, never staying in hotels or hostels.
I do not stop in cafes or restaurants but will shop for basic foods at discount stores.
A solitary, simplistic, nomadic life is not for everyone.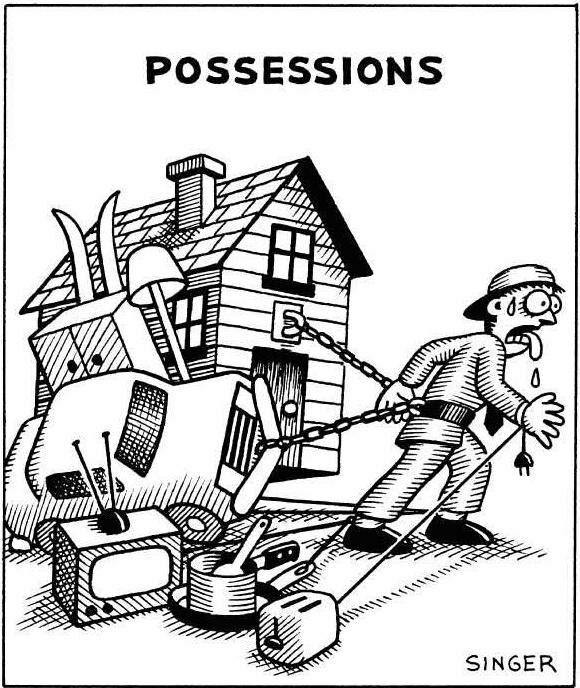 At this stage of life, I enjoy the challenge and adventure of simplistic international off-grid living while on a budget and while stategically employing modern technology to mentor progressive Asian youths.
---
---
Featured Video Lesson
---
---
---
Part Two - Mentoring
---
My world base is in Cambodia, where I mentor several youths, teaching this way of life and much more.
Being passionate about the simple life, I am known to persuade others to bow out of the system and build for themselves a similar lifestyle.
If you've ever dreamed of enjoying a life of independent travel, here is your chance.
Below are five basic concepts you'll need to move forward, while nothing else but desire and will are required.
Time. It sounds simple, but most people can't or won't devote the time. If you can't or won't get away from family, friends, possessions and your previous life, the change will never happen.
Determination. Simple again, but your spirit will be severely tested with the rain, cold, wind, heat and hills. You'll either be over-prepared, that is, carrying a heavy load or too much stuff, or under-prepared. Either way, you will suffer from an initial lack of preparedness. Time and determination together equal persistence. You'll need to persist until you learn what you're doing and what to carry to make your life on the road comfortable. Items 1 and 2 are critical.

Equipment. At first it may seem a simple matter to buy everything you'll think you need, but that's not the true test of whether or not something will be useful and worth carrying up and down hills. Knowing what to carry and why is a personal choice developed through years of trial and error. To lighten your load, you'll want much of what you carry to be multi-purpose.
Courage and Self-Contentment. If you're the sort of person who tends to need others around to find security, fulfillment, or for diversion and entertainment, this life is not for you. A compatible partner will be difficult to find.

Money, or rather, lack of money. It's not about having deep pockets or even a steady income. You do need some cash flow and the means to transact online. Once you're outfitted, it's quite easy to spend very little cash when knowing the tricks. Such knowledge comes best through personal day-to-day experience. Airfare and ferry tickets are one big expense, and bicycle reconditioning expenses are another.
---
---
Part Three - Connecting Links
---
After a full year of bicycle touring in Europe and the United Kingdom, and having had been absent from USA for nearly 12 years, I arrived in Los Angeles from Madrid in late January 2019.
(Update Wednesday, November 20th, 2019)
At present I am comfortably based in the Rio Grande Valley south of Socorro, New Mexico and will begin cycling again on the day after Thanksgiving, November 29th.
Below is my route map for 2019. The green dots represent the geo-coordinates of each campsite on my west to east tour, while the blue dots represent each campsite on my east to west tour.
The red line from New Mexico to Los Angeles represent the final leg of the east to west tour, which will begin after Thanksgiving.
I'm looking for hosts anywhere along the way of this final leg, but especially in Los Angeles where I will be boarding a flight to Phnom Penh, Cambodia on January 23rd.
If the embedded map above is not available,
try this direct link.
If interested in daily life, routes, waypoints and photos, an ongoing real-time journal is located here.
The journal link above uses a simple tool called 'telegram', which is available for all devices at www.telegram.org
Since 'telegram' may not be an option for some, I've downloaded a month-to-month history of my journal available here.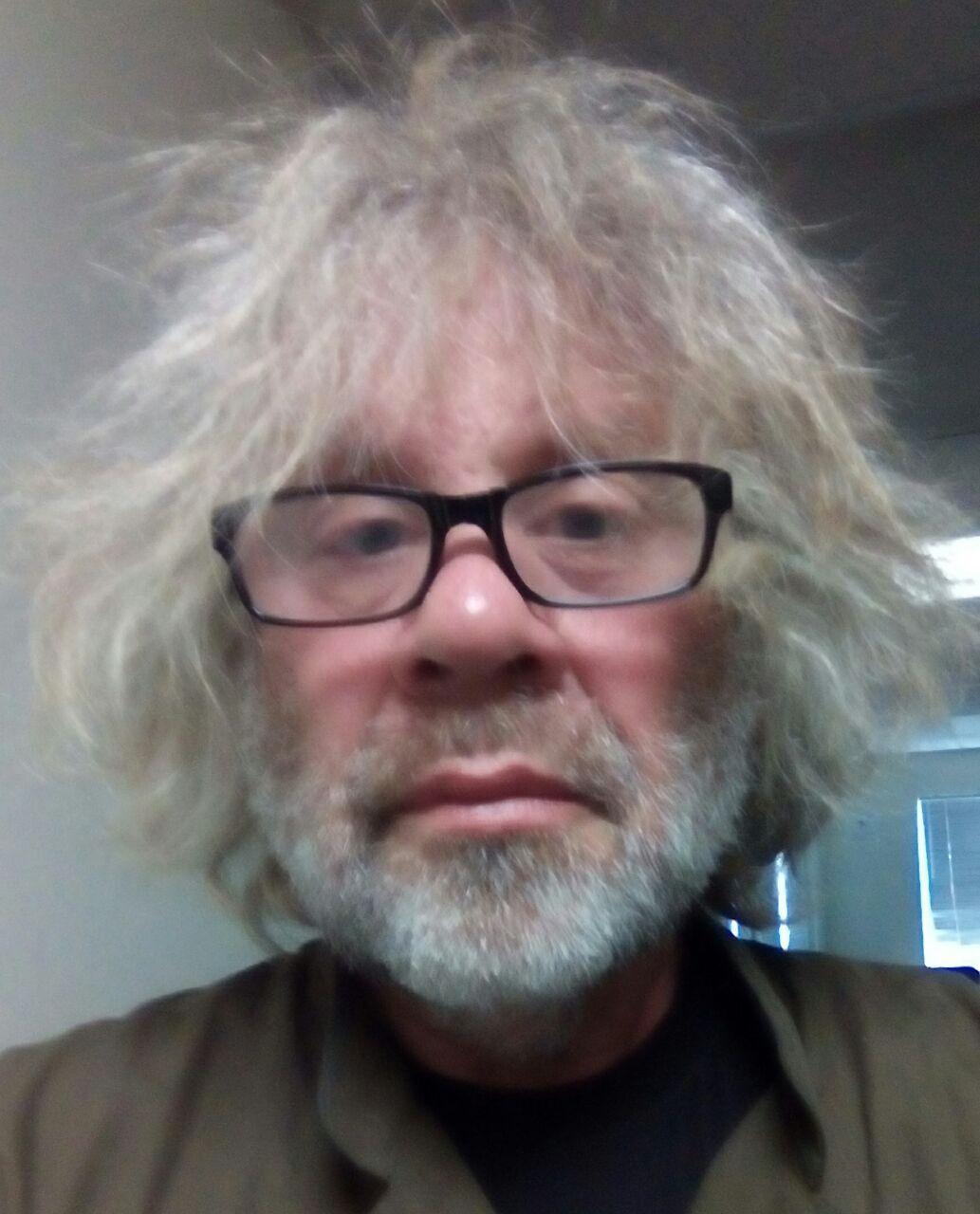 When connecting, send a direct message through telegram, or write to the email address below.
charles (@) bikepaths.org
---
---
Part Four - Amazon Gateway
---
AeroPress Coffee and Espresso Maker
Makes 1-3 Cups of Delicious Coffee without Bitterness per Press
Does anyone have *actual* experience with how this compares to a French Press?
Some reviews say this is better b/c the grounds don't sit in the water becoming bitter like they do with the French press.
On the other hand, others say this filters out tasty oils that the French Press will have.
So... what's the verdict?
---
Part Five - Project Links
---